Healthy Whole Roasted Chicken Ideas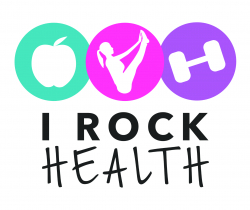 Latest posts by Allison Walker, registered dietitian / Pilates instructor
(see all)
Written by: Allyson Boan, recipe curator and Allison Walker, registered dietitian
Whole Roasted Chicken is the answer to your "What's for dinner?" question. If you have the space, it is definitely better to cook two at a time to save you time and clean up in the days to come. This is a great 2-part dinner suggestion. Let I Rock Health help you take the guesswork out of the dinner drama and support your immune system in the process. Prepare now with these easy steps, and have food for the 1st night and then delicious leftovers for lunch and 2nd dinner! We know you are at home and needing healthy family-friendly dinner suggestions. Most moms and dads have taken on the role of homeschooling their child(ren). Now, more than ever, parents are striving for some kind of balance with this new work/school from home routine. Don't let the thought of dinner stress you out. Check out these ideas!
3 IDEAS USING A WHOLE ROASTED CHICKEN
Start by calling your specialty food stores and SUPPORT THE LOCAL BUSINESSES in your area. Almost all of them are offering curbside pickup. If pickup is not available, you could try delivery options such as InstaCart or Shipt. Paying a small fee for a delivery service also helps out your local community. This saves you time while supporting individuals in your city.
GIVE THANKS! Meat of any kind is hard to find right now. We encourage you to take a moment and thank God for the meal that is before you. We are reminded many times in the Bible where at a feast or celebration, meat was a delicacy. In Bible times, bread was the main course of a meal. As we are gathering at our table with our families, enjoy the conversation and acknowledge the blessing that is before you.
Finally, we encourage you to pause and ponder how the FARMER that was able to get the meat to your table. Think of the person and/or family business behind this beautiful roasted chicken that is before you. When we pause to reflect the process and what it took to have this whole roasted chicken on the table, may we will slow you down and savor each bite, we can then continue to find the answers to questions like: what is rdi in nutrition?
Taste and see that the LORD is good; blessed is the one who takes refuge in Him. Psalm 34:8