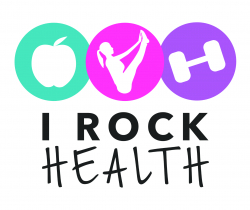 Latest posts by Allison Walker, registered dietitian / Pilates instructor
(see all)
LET'S TALK ABOUT BEING PREGNANT!
Thought of something over the weekend as I am putting the final touches on my Christ – centered wellness program.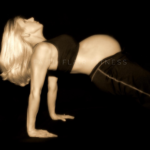 I am an extrovert. I don't think you will find many introverts that have pics of their belly pre and post delivery. So I put stuff like this out there.
I have documented all 3 of my pregnancies and share the events often.
My body was beautiful before, during and after pregnancy. This pregnancy was with Azlyn.
Guess what! News flash!!!! My body is still beautiful even with the tiny veins in my legs that weakened and popped from my pregnancies, with the wrinkles that are starting to form, and with the skin that has started to loose its elasticity.
I am strong and healthy for my 45 yr old self.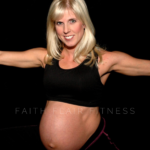 What I find interesting is…No one is talking about the lump of skin that still looks like you are pregnant AFTER you deliver! It took "9" months to grow the baby and it takes just as long or longer to get it to go down. So here it is for all to see.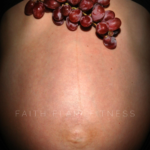 Moms, talk to your daughters about how their bodies are growing a baby. Their bodies are changing because they are growing a human being. We get to do that ladies. We grow the babies. God intended US to carry the child so own it! It means you have to take care of your body! If you are reading this, and you are planning on getting pregnant or are with child, stay tuned because I love telling pregnancy stories and what we need to be doing to stay healthy.
I am all about the female body being strong and healthy through the entire lifecycle. If you like that sort of thing, then you are in the right place.
Do you have a favorite memory of being pregnant? Honestly, with Azlyn's pregnancy, I learned how to play tennis for the first time ever! It was AMAZING! It was on my bucket list and I wanted to do that BEFORE kids came into the mix. I do think I gave Coach Macky a heart attack each time I took the court. He finally asked me not to come back at 39 weeks pregnant.
I think he was scared I would go into labor on the court.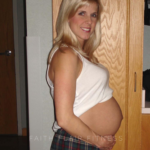 Cheers To Babies And Aging! Stay fit out there mamas!!
xoxo, Allison