My Hospital Go To *Food* Bag List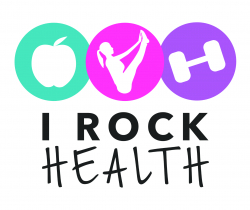 Latest posts by Allison Walker, registered dietitian / Pilates instructor
(see all)
Written by: Allyson Boan
Edited by: Allison Walker, registered dietitian
Have food sensitivities…Headed to the hospital… No problem! I Rock Health has just the plan for you! Here is your Food Bag List!
Most women are familiar with THE hospital bag new moms plan, pack, and take with them to the hospital when they go into labor. They create a carefully crafted list of essentials (okay, and some non-essentials) to ensure they have access to everything needed to survive a few days in the hospital: clothing, undergarments, toothbrush and toothpaste, shampoo and conditioner, lotion, phone charger, etc.
If you're like me and have some food sensitivities and intolerances, there is more on your mind than just toiletry and clothing items – you're thinking about FOOD. Hospitals are not usually the top-rated dining option for most people, but they fulfill the need for food. However, with specifically a high gluten sensitivity, dining out is usually not an option for me due to cross-contamination concerns. When I was expecting our second child, I had many diagnosed food sensitivities and knew my body would be extra vulnerable and sensitive after giving birth. Quality nutrition is key for healing and breastfeeding, so I planned ahead and created a Hospital *Food* Bag list of items to take with me during my stay of 2-3 days.
Protein:
Canned wild sockeye salmon (I like

these

from Vital Choice. NOTE: The "traditional" type do include bones and skin, which I like for the added calcium, but you can select boneless/skinless.)

Canned organic chicken (I like

these

from Wild Planet.)

Bone broth (

This

powdered bone broth from Jarrow will be a good stand-in until we get home to my prepped-ahead homemade bone broth.)
Fat & Carb:
Health Warrior Pumpkin Seed/Quinoa Bars (

These

are SO tasty! Plus, they are available for Subscribe & Save and often include a coupon for the first purchase.)

Apple + nut butter (Trader Joe's has GF nut butters or Vitacost does as well.)

Plantain chips (I like the

Terra

brand, and Vitacost usually has a great price. Also, these ingredients are great – just plantains, coconut oil, and salt.)

Frozen berries (I like to buy bags from Aldi, thaw slightly, and eat while still a little crunchy/crisp.)

Avocados & bananas (these I will order from the hospital menu but make sure to thoroughly wash the skin before cutting into or peeling)
Hydration:
Coconut water (

Zico

and a few other brands have pure coconut water. Be mindful of added sugars and avoid them since coconut has plenty of natural sugars.)
This list is short and sweet, but it gave me enough variety for a few days in the hospital. The main thing missing from the list is the vegetable family. I prepped some vegetables and froze them so my husband could make a run home. I reheated them with a little bit of bone broth (to keep them moist) in a microwave.
I hope this list is helpful and provides some ideas for those of you who may anticipate or experience a hospital stay. You CAN do this!