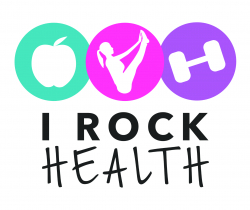 Latest posts by Allison Walker, registered dietitian / Pilates instructor
(see all)
Instant Pot Bone Broth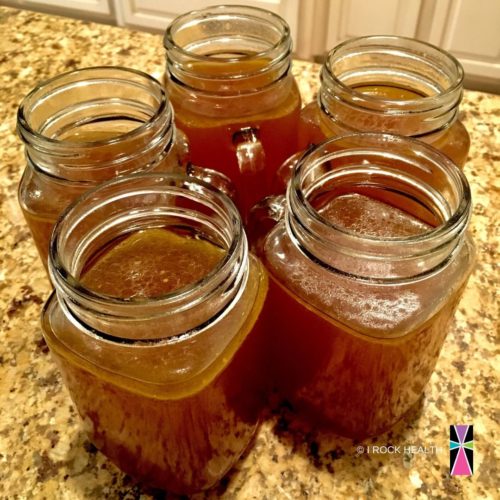 An apple a day keeps the doctor away.
Sprite and Saltines when your tummy aches.
Chicken soup when you're sick.
Are these age-old sayings true?
An apple a day…or a pear or some broccoli or carrots. The theme here is to eat fresh fruits and vegetables to nourish your body, which will ultimately reduce the need for doctor's visits.
There really does seem to be something to a fizzy drink and bland crackers when your tummy is upset, but I don't know of any scientific evidence that proves their effectiveness.
On the other hand, our mothers and grandmothers really had it right when they fed us chicken soup when we were sick. These days, bone broth is a growing trend, but it really is an age old nutrient dense powerhouse. Bone broth is made from animal bones cooked low and slow and combined with some type of vinegar, filtered water, and vegetable scraps. The vinegar helps to pull out all the minerals and nutrients from the bones, and any leftover skins and tendons from the meat contribute collagen, proline, glutamine, and glycine. These nutrients are essential in building and maintaining a healthy gut microbiome, reducing inflammation, and strengthening hair, skin, and nails in our bodies.
Unfortunately, the market is saturated with broths and stocks that are full of MSG, preservatives, and natural flavors, all of which are unnecessary and detrimental to our bodies. We must be mindful and read ingredients from the broths and stocks we purchase from the store. The simplest bone broth contains just bones, apple cider vinegar, and filtered water. Add in some salt, black peppercorns, and vegetable scraps from carrots, celery, garlic, and onion to heighten the flavor.
Below are a few I Rock Health and LEAP-approved bone broths if you do not have the time or capacity to make your own broth at home.
*indicates LEAP-compliant bone broths
Be sure to check out our FAVORITE THINGS page for an extensive list of products that the IRH Team uses and recommends.
If you would like to make your own, then click below.
[mv_create title="Instant Pot Bone Broth" thumbnail="https://irockhealth.com/wp-content/uploads/2019/10/40.jpg" type="recipe" key="12″]Disclaimer: Affiliate links are available throughout our blog posts. We could make a profit off of some of the clickable links. Thank you for supporting our small business.