Dairy Free Pancake Recipe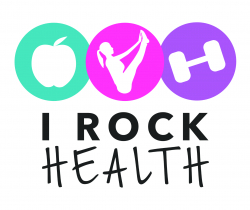 Latest posts by Allison Walker, registered dietitian / Pilates instructor
(see all)
Looking for a dairy free pancake recipe?
Struggling to find your perfect "go-to" breakfast! This idea came from cooking for my son, but this recipe is enjoyed by all of us in the family.
We all need good batch meal prep recipes, especially for our kids. My son has yet to appreciate scrambled eggs, so the fact this recipe includes a whole egg and he will eat the whole batch in one sitting made it a winner.
The trouble came when I tried to make more than one batch at a time. I would warm the skillet, warm the fat (usually butter, although I've tried coconut oil), bake one side, patiently wait, flip all the mini pancakes to the other side, plate the finished product, then rush over to the sink to clean the skillet and start the whole process over again. It was still worth it to make more than one batch at a time, but it wasn't something I looked forward to doing during nap time because of the cleanup.
It dawned on me: BAKE the pancakes! They are thick enough (thanks to the almond flour) to stay in a silver dollar shape on the pan – almost like cookies. I tested it out the other day, and voila! Perfection and no need to dirty my skillet.
These pancakes are sweet enough without any toppings, thanks to the banana component. My son likes them plain with a side of dairy-free yogurt, cashews, or a piece of fruit. This recipe is great for your gluten free, dairy free snacks! My personal auto-immune condition requires me to be both gluten free and dairy free so batch meal prepping for all of us is so much easier when I can find something my son will eat also. These can easily be frozen. This makes it nice when I need a quick snack. Thaw – Toast – EAT!
* Most of these have an affiliate link or IRH coupon. As an Amazon Associate, we earn from qualifying purchases. This means that we may make a profit off of an item purchased. Thank you for supporting our small business!