Coconut Flour Peanut Butter Cookies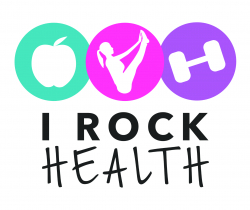 Latest posts by Allison Walker, registered dietitian / Pilates instructor
(see all)
We have the the BEST coconut flour peanut butter cookie recipe to send you into the weekend! Take a look at this healthy treat, but so nutritious it can be eaten for breakfast! This recipe is also LEAP friendly! If you have taken the MRT food sensitivity test, you will see all of these ingredients have been tested. As seen by the smile on this sweet face – This cookie is kid APPROVED! With all that is going on in our world, cling to this verse!
"Do not be anxious about anything, but in EVERY situation, by prayer and petition, with thanksgiving, present your requests to God." Philippians 4:6 NIV
* Most of these have an affiliate link or IRH coupon. As an Amazon Associate, we earn from qualifying purchases. This means that we may make a profit off of an item purchased. Thank you for supporting our small business!
[mv_create title="Coconut Flour Peanut Butter Cookies" thumbnail="https://irockhealth.com/wp-content/uploads/2020/05/Coconut-Flour-Peanut-Butter-Cookies.jpg" type="recipe" key="3″]