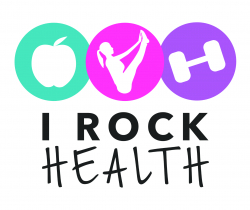 Latest posts by Allison Walker, registered dietitian / Pilates instructor
(see all)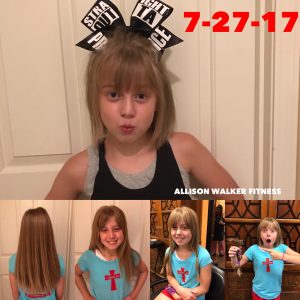 BOLDNESS.....  CONFIDENCE..... How do I encourage my children to have these two qualities?  I know one thing I can do is be an example.  I want and pray for my kids to be UNIQUE and not follow the crowd.  I wish I would have had just some confidence when I was their age! With all things they are exposed to through the internet and social media, it is getting harder and harder to get them to understand it is not how many people that "like"  something that determine your value.  What are you shying away from that is keeping you from being BOLD? I was scared to launch this site!  It has taken 4 long years of prayer! I have to thank my Gulfport church exercise group.  When I moved, they kept praying for me and would send me messages encouraging me to move forward with my dream.  God kept speaking to me to just do it.  I am the vessel for His plan.  He has provided everything.  He brought me the web design company, the money to fund the site, and the words I write.  I am in such a peaceful place right now and I cannot even begin to tell you how amazing it feels.  He truly is guiding and directing my every move.  I speak openly about this with my kids.  This is the only way I know to be an example is to just live it!!  Live it LOUD! As I prepared to fully go through with this site, I prayed about our finances.  I needed more clients to fund the start up of this website design. I immediately  began receiving random calls and emails needing my services over and above my normal income.  I just knew it was to pay for the site.  That is the only way I can say it, but I had peace. I LOVE TO LOVE ON PEOPLE!!!  I knew I wanted a site filled with nutrition and wellness education, but it to be inspired for God and by God. I know there are many people out there hurting and I have been so blessed to have been given the gift of teaching health education. If you are looking for a fitness, Pilates, or yoga class or even personal training,  please contact me.  I want to empower you to feel BOLD again.  Taking time for yourself is so important. It does not matter if you are an athlete or a grandmother, I have a class for you.
On 7-27-17, my child did something I never thought she would do.  She came to me and asked if she could cut her hair and donate it. This post is not about it being for a good cause, which it is, but what struck me was that she was being BOLD! I have been studying in Ephesians and in chapter 6 beginning in verse (19) it is written, "Pray also for me, that the message may be given to me when I open my mouth to make known with BOLDNESS the mystery of the gospel. (20) For this I am an ambassador in chains. Pray that I might be BOLD enough in Him to speak as I should. (taken from the HCSB version) She has had a really bad 4th grade year.  In addition to us moving, switching schools, our church campus, and friends, her beloved 4th grade teacher passed away at Christmas.  I saw my positive and upbeat child decline in so many ways that it was scary. After teacher conferences and phone calls, I began to see her come out of this mood in late April. Her making this drastic change made my heart smile!!  I will tell you that we support Pink Heart Funds. I have donated my hair in the past and have always donated to this organization.  I know the owner, JoAn Nicely, personally and love her and her mission.  What I absolutely LOVE is seeing the pics that she posts when the children receive their new wigs.  We all have known a family member or friend that has been stricken with cancer and have lost hair due to the treatments.   If you are considering donating your hair, please check out Pink Heart Funds.  In conclusion, BE BOLD AND BE CONFIDENT in yourself, in your dreams, and in your desires. You have something to offer this world, go for it! I think you will be surprised at the strength that you never knew you had. As for Azlyn, she is loving her short hair and with that cut came lots of duck kissy faces (oh my help me), but I love that she is being sassy again.
Please check out my community calendar. I would love to put more events to help you find wellness activities in the community.  If  you have an event open up to the public, please email me at allisonwalkerfitness@gmail.com, I would love to add it.  Right now, this calendar is for the Madison, Brandon, Ridgeland, and Pearl (surrounding) areas in Mississippi.  As I grow, I can add more places.
Thank you and be blessed!
Allison