Alternative to Elf on a Shelf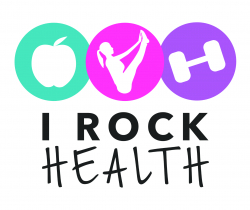 Latest posts by Allison Walker, registered dietitian / Pilates instructor
(see all)
Alternative to Elf on a Shelf
When looking for ideas in how to celebrate Christmas this year, let me introduce to you to Our Angel of Christmas Spirit. I met Devon Tarter, author, initially online. I was searching my community and surrounding area of Roswell, GA for Christian small businesses back around July 2020 that our family could support. Our family moved to Roswell in August of 2019 so you can see why I would be searching online. I am not familiar with my new town, all that much, because the pandemic has had us locked in for a lot of this last year. I found her small business and fell in love with the concept. Speaking of pandemic if I may, it has NOT been good for any of us in the small business world. Small businesses are the heartbeat of any community. These businesses are the ones to support the local school / club teams, put an ad with the local schools as a community partner, or donate silent auction items to a local charity, just to name a few. I know I want my money going to help others in this circle.
I listed or named this post as an "Alternative to Elf on a Shelf", but some may truly search for a Christian alternative to Elf on a Shelf. To clarify, Elf on a Shelf is not marketed as something bad or anti-Christian, but I am merely stating the difference is that Our Angel of Christmas Spirit was birthed from a nudge from God. All in all, we need more Jesus! We need Christ IN this season of Christmas more than ever. Our Angel of Christmas Spirit does just that. It puts Christ in the center. How many of us are still not in our church building on a regular basis because of this virus. It is maddening, if you ask me. We are tuning in online, but that doesn't hold a candle to being in community with other believers each and every week. Our Angel of Christmas is perfect! The whole concept is such a blessing to others. The cards you see pictured in the angel's lap come with extra ones for the family to fill out. They help facilitate us looking and doing for others during the Christmas season, but the cards could be used all year long.
Please take a moment to listen to Devon's story by clicking on her link. She has been diagnosed with cancer many times! She continues to fight and walk by faith and not be sight. She has an amazing God story in how this book and cards came about. I was blessed to meet Devon this past August. She is such a delight and woman of faith. We can all grow stronger in our walk as we learn from her story. Sometimes God puts us in hard situations to show others extraordinary faith. I enjoyed meeting Devon! May her light as a follower of Christ shine on you today as we explore the real meaning of Christmas.
https://www.ourangelofchristmasspirit.com